People are talking about electric vehicles. It is advertised as the trend of the future-a more efficient, lower cost and cleaner driving method. Now more and more people are buying electric cars. After buying an electric car, there is a very important problem– charging. It will be troublesome to charge outside for a long time,Generally, when a new energy vehicle leaves the factory, the manufacturer will give a portable charger that plugs into the household power supply, but the charging speed is very slow.
Therefore, it is necessary to choose a home electric car charging station.
The best home eV charging station
MRCARTOOL S310 EV Charging Station, This charging station for electric vehicles is your reliable partner for fast charging. It can be installed in your garage or anywhere in your home. In addition, it can be installed as a stand-alone unit with built-in overcurrent and leakage current protection to ensure your safety.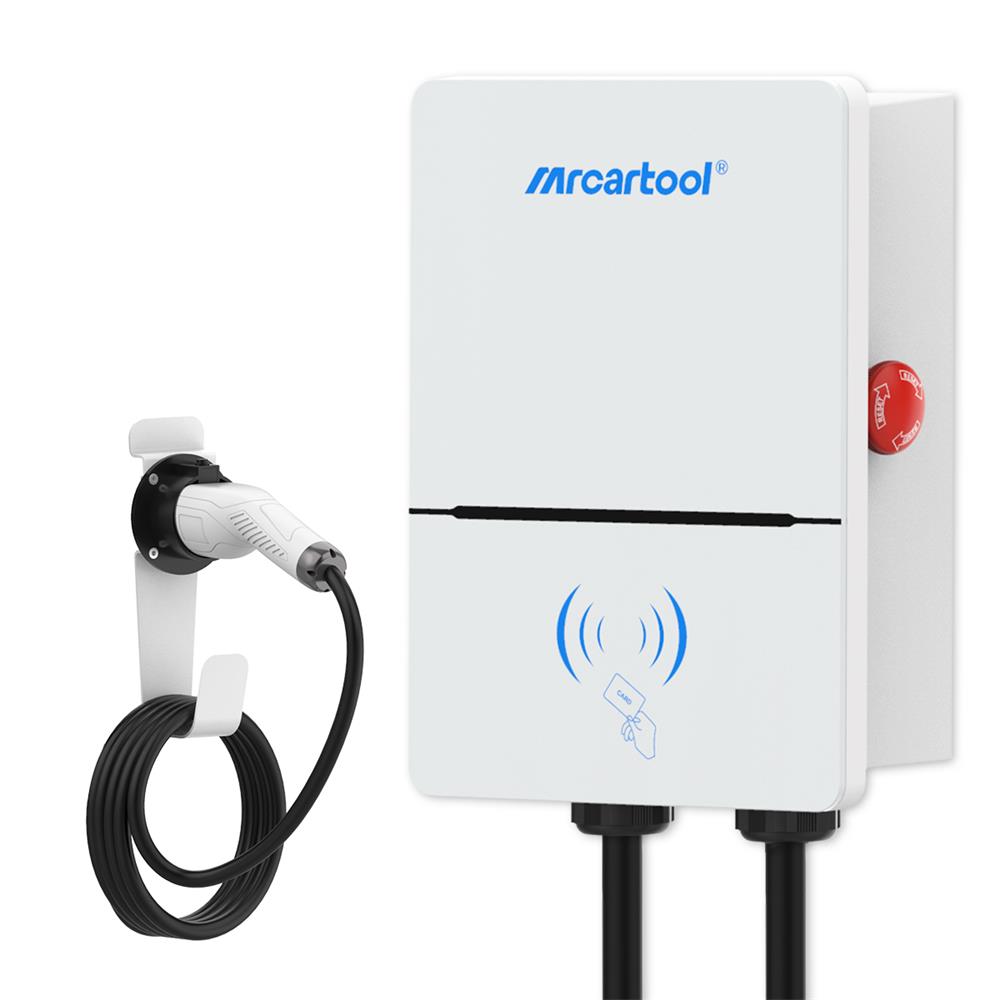 The EV charger uses standard SAE_J1772 and IEC_61851-1charging protocol, so it works well with all-electric vehicles.
It's 32A level 2 EV charger can charge your car up to 2X faster than the 16A level 2 EV charger. It is 4X faster than the 16A level 1 EV charger that most electric vehicles come with. Normally, it will take 7-12 hours for a full charge. (The actual working current depends on your vehicle setting).
In addition to safe and fast charging, it has many other features.
Smart Swipe Charging:
Plug and play charging, swiping card charging, a variety of start-up methods are adjustable.
Waterproof:
It works normally even on rainy days and can be applied to a variety of scenes.
Two types of chargers:
EU Standard 220V /US Standard US 110V
LED Indicator Light:
Blue, green, purple and red
28FT CABLE LENGTH:
This cable features strong and durable, which length is perfectly suitable for all kinds of parking lots(garages), especially for home use.
SUITABLE FOR ALL MODELS:
Our products are suitable for all EV Charging Electric Vehicles
Compared with other similar products, I believe MRCARTOOL S310 home electric car charging station will be the best choice.